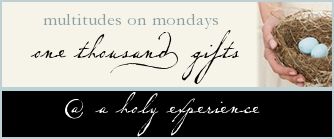 Dear blog,
I'VE MISSED YOU!
This summer has been a whirlwind of activity and I purposed to stay away. I've thought of you oft!
I can sit in front of you and tap on these keys for hours with thoughts, impressions, encouragements, personal insights, sadness and joy.
In my search for health, fitness and fun I decided my behind needed as much exercise as my fingers achieve chatting with you through the long, cold and rainy winter months.
From A to Zumba it's been a full summer.
I feel in some respects it's a year of LASTS. As my daughter turns 18 to my son turning 16 and driving off alone.
One last summer vacation, last of the family movie nights, last berry picking, last long lazy walks, last school supply shopping, and one last high school registration just to name a few.
My best friend
http://frenzy-tracy.blogspot.com/
last year in Oregon.
Girl you will be missed.
I look to this year with a square set of shoulders, forward motion, many rich memories and a tight hold to a box of tissues.
It's also a year of new beginnings and I can't keep my eyes from capturing the firsts as well.
Alas as we say farewell to a rich and full summer and hello to hopefully a cozy and fruitful fall.
#106-115
Giving thanks for sun and His Son, Turquois waters, scary rides, smooth plane rides, adventures, the feel of the warm Caribbean sea enveloping me entirely, sound of crashing waves, silliness and HOME!
World of Color
St. Martin
Nike 2011 Surfing Open Hunnington Beach
Locals