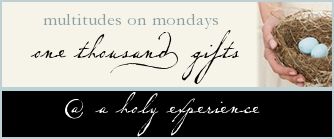 The intense pressure, the roaring wave that has curled up over my head this week.
Thundering down and engulfing my nights with a ponderous weight of problems.
T
he clouds roll in quickly, thick and dense. My breath threatened. I stare into the blackness praying. The seconds turn to minutes...to hours. The deep ache threatens to break my heart in two.
The waves have seemed too towering, and I feel like I'm trying to move a mountain with a teaspoon.
S
o many needs a heart can anguish for before it gives way. So many hurting, a heart can't bare up under the burden.
The world seems in chaos, The economy is failing, our country has lost it's foundational focus, marriages are crumbling, cancer is winning, people are without Him and even those with Him... lost.
--crushing--submerging--beneath a churning, turbulent sea of troubles.
Dead Sea
GOD's PROVISION....
S
wim up, swim up through the turbulence of dilemma, to rise to the surface and to stand,
YES
, to walk on the waters, to walk victorious on the very waves that threaten to drown!
God has made a provision, and it is called
PRAYER.
We can pray, and with power.
"Earth has no sorrow that Heaven cannot heal."
--Thomas Moore--
David was overwhelmed. He said so. He cried out to God. But David knew how to pray when he was overwhelmed.
This is why He (God) has placed this knowledge in His Book. In the
142nd Psalm
David prays.
A man crushed and weighed down,
"I cried unto the Lord with my voice; with my voice unto the Lord did I make my supplication. I poured out my complaint before Him; I showed Him my trouble when my spirit was overwhelmed within me."
He voiced his dilemma. This is important. The enemy of our life, which is Satan, will attempt to seal our lips. He will try to make us crawl deep down inside ourself and lick our wounds. He wants us to cower beneath his blows and suffer in silence. This is the first step into spiritual isolation.
Don't take that step!
Verbalize your prayer. Speak to God out loud. Tell Him your problems in your own words,
"God, please help me"!
"Jesus Christ the same yesterday, and today and forever".
He is the same today. He can open your Red Sea. He can provide all we need in that
wilderness of poverty
.
Life may be as flat and colorless as water, but
He can change it into wine
. He can put life and color into every day. This is the kind of God we have! A loving God. A forgiving God. A good and merciful God. Call upon His Name! Call upon His Name believing and expecting.
I will
put it into practice and walk on the waters.
I will
not be swallowed up by troubles.
I WILL
grow from a weak woman in prayer to a tower of strength. When I pray, the room will take on a sense of power because of Him through me.
Faith will charge the very atmosphere.
A life all about worship and counting 1000 gifts!
#101
Leaning on His promises through thick and thin
#102
Valleys that lead to the high places
#103
Friends that listen
#104
The power He has given us through prayer
#105
Feelings are just that
.