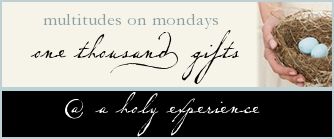 #149-162
S
o very excited to go with a group of awesome senior girls to the beach. To know them as children and see them as young women is a thing of awesome beauty.
Their futures ahead with the sky as their limit!
To hear their laughter, to play games into the night, to get a peek at the little girl that still slips out, to watch them hold hands, make dinner together and even work through differences, I am spilling over full.
Through pouring rain, a quick glance at the sun, brave confident raccoons, and a tiny little yurt that was exploding at the seams with overstuffed duffle bags and backpacks
we made memories.
Each young woman with a story and a dream.
What privledge I held to watch and listen.
What joy I look forward to tonight, as I run and
DIVE INTO MY OWN STILL WARM BED.
:-)
Puddle jumping and rain boots
I love her spirit of adventure
Words defy definiton
Best Friends
Yurt view.
A few step to this. Beverly Beach
Her story of endurance and strength amazes me
Dicecapades arrrrgh
LOVE
Oh the thundering power that brings such peace
Girls that have my heart
Entertaining myself with the local seaweed. Can you guess?
My fav! The sky is the limit girls!
A
s the wind whips peaks on the waves tips, the white thunders down into a foamy quiet lather. With a pitch as though you are breathing.
O

n the shore, your waters stretche as far as one can see, to the horizon. Changing color with the light and the color of the sky, from green to blue to gray. At twilight, you and the sky seem to meet up as one. Oh what mysteries you hold!
Seagulls circle and call out. Nostrils fill with saltwater in the air, a scent like no other.
Standing alone with the vastness of Your deep mysteries surrounding,
I feel Your arms engulfed about. Safe, protected, secure and in Awe!